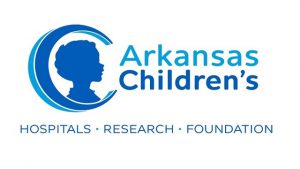 The Arkansas Children's Genetics and Metabolic Clinic provides evaluation of children and adults with birth defects, inherited conditions, metabolic disorders, developmental delay, and autism as well as genetic counseling for relatives.
Contact
Appointments:
Phone: 501-364-4000
Fax: 501-364-1564
Clinic Locations
West Little Rock Clinic
16101 Cantrell Road, Suite 114
Little Rock, AR 72223
Genetics & Metabolic Clinic
519 Latham Drive
Lowell, AR 72745
Genetics & Metabolic Clinic
520 Carson Street
Jonesboro, AR 72401
Medical Director
G. Bradley Schaefer, MD
(501) 364-2971
Note: This clinic is available to your child by physician referral. Talk with your child's physician and tell him/her you would like to be referred to Arkansas Children's. Have the doctor contact the Appointment Center to make a referral at 501-364-4000. If your child does not have a regular physician, please call 501-364-4000 and we will be happy to recommend one in your area.
http://www.archildrens.org/programs-services/a-to-z-services-list/genetic-disorders/genetics-and-metabolic-clinic